Fairmont Makati, April 2023 — The Bank of the Philippine Islands (BPI) unveiled a new and future-ready mobile app to replace the old BPI mobile banking app.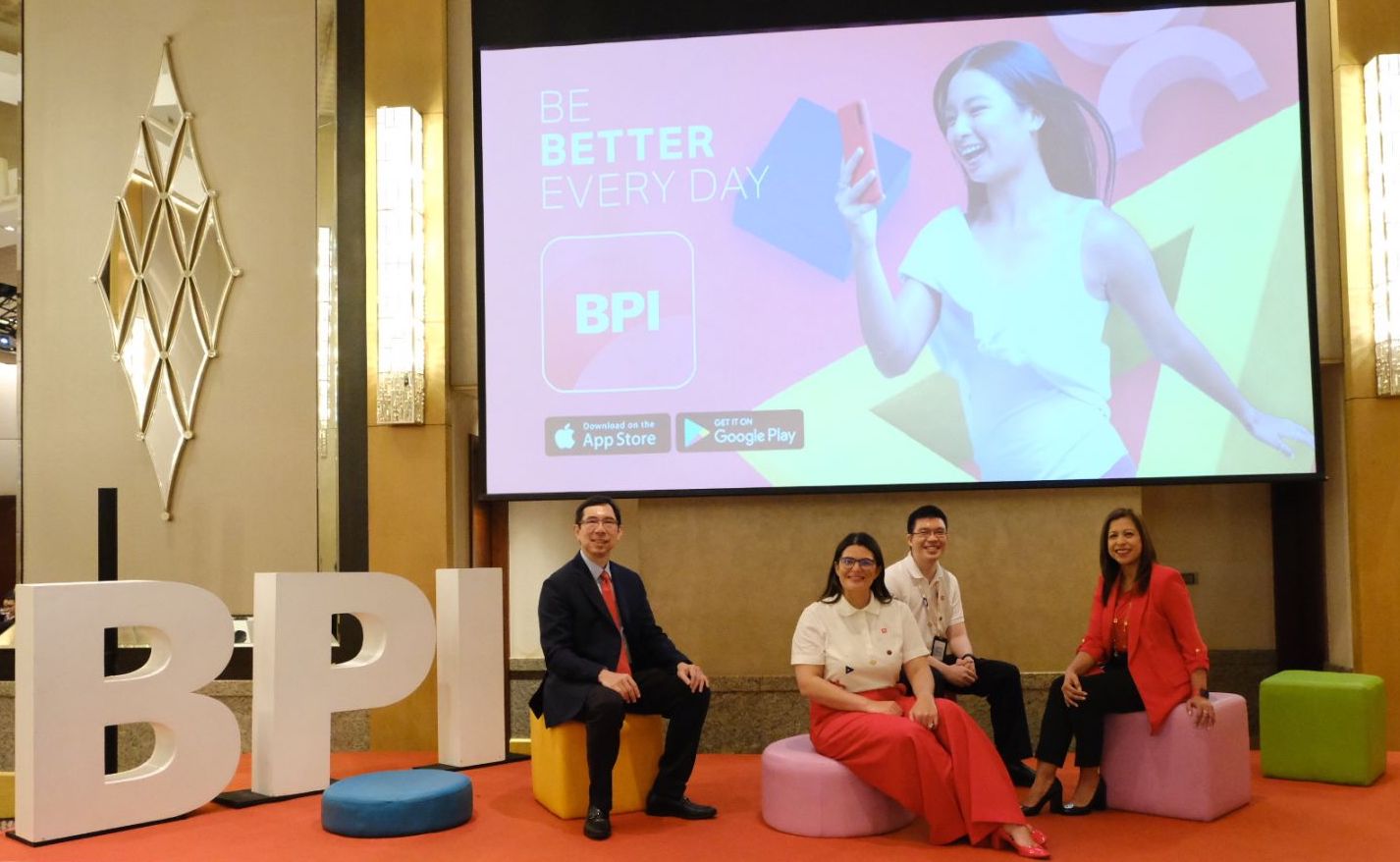 As part of BPI's aggressive digital transformation journey, BPI President and CEO Jose Teodoro "TG" Limcaoco said, "We're proud of the new BPI app, and we know there's room to continue improving. While we look at the best technology and digital solutions to ensure that we deliver excellent service, we anchor the designed experiences to what our customers need."
According to Maria Cristina "Ginbee" Go, BPI Head of Consumer Banking, the new BPI app is key to the bank's "phygital" approach to make the bank accessible to more Filipinos through physical branches, and digital channels and platforms. "Our customers have the option to bank with the app in tandem with BPI branches and ATMs—giving them a choice of their preferred channel with integrated services like online booking of branch visits or cashless withdrawal."
The new app goes beyond everyday transactions and helps build towards Filipinos' financial independence. Sporting a new design and delivering improved user experience, the new app brings exciting features at your fingertips, like the AI powered insights on your savings and spending, customer control on transaction limits and many more.
"These are core retail products designed not just to be convenient and sustainable but also customer-centric even in the long-term," Zobel de Ayala, BPI's Consumer Bank Marketing, Platforms, and Digital Activation Head Mariana Zobel de Ayala said.
The new BPI app highlights the following features:
Improved User Experience
Users can get things done in fewer taps, with top transactions that are easier to access upon login and faster to finish. Help links are now found within transaction processes for easier access to guides and FAQs.
Online Account Opening
New clients can open a BPI #SaveUp account on the app within five minutes with just one ID. They can instantly start banking via the app.
Personal Finance Management (Coming in May)
BPI will be the first bank app to feature AI-powered tracking and insights. The app will offer financial advice, payment reminders, and actionable tips to help millions of Filipinos improve their financial wellness.
Other exciting features that are coming soon are mobile check deposit, real-time bills payment, cash withdrawal via QR, save favorite transactions, and more product applications.
The BPI App is now available for download on the App Store and on Google Play <link to: https://bpi.onelink.me/Lrdg/appstore>.
The old mobile app will still be usable, but clients are encouraged to move in to the new one. BPI Consumer Platforms Head Fitzgerald Chee pointed out. "You can continue to log in the older BPI Mobile app with your current username and password. Users that want to start enjoying the new BPI app can find easy-to-follow guides on our Facebook and YouTube channels."
He also explained that QR codes generated on the older BPI Mobile app are still going to work on the new BPI app. Personalized settings set on the old app will be carried over to the new app. He emphasized, "For your security, the Mobile Key works within the new BPI app or the older BPI Mobile app. Users can choose which app version to activate their Mobile Key."
In conclusion, Mr. Limcaoco said that BPI will continue to be a customer-centric organization, which will constantly change with the times to meet its clients' evolving needs.