EnrichMe Tutorial Center, opens a new branch in Quezon City, near Eastwood Libis. In just a few months, EnrichMe Tutorial Center has emerged as a beacon of quality education, creating a positive impact in the lives of their students and parents as well.
A Journey of Trust and Excellence
While EnrichMe Tutorial Center might be a recent addition to the educational sphere, its commitment to providing exceptional learning experiences has garnered rapid trust and recognition.
The positive feedback and confidence bestowed upon us by students and parents underscore our dedication to nurturing young minds and fostering academic success through innovative programs and personalized attention. – Sharabethrey Caballero
Sharabethrey Caballero, the owner of EnrichMe Tutorial Center, established the first Center in Davao, seeing the need for enrichment programs for young students, specifically in Mathematics. Sharabethrey, or Teacher Shara for short, has taught Singapore Math for almost ten years. Her teaching passion has led her to establish her own tutorial center.
Additionally, the Center occasionally organizes workshops and seminars that align with its goals. These may include art workshops designed for kids, junior robotics sessions, and an array of other engaging activities.
They recently held a workshop for moms entitled "The Afterbirth Care Workshop," facilitated by Pediatrician Dr. Marizar Pelayo. Fortunate to have attended this session with other mommy guests. Dr. Pelayo shared her extensive knowledge and expertise about how to properly take care of a newborn baby, from breastfeeding, nutrition,  and vaccines. Pitching in for the mother's welfare, Dr. Ma. Czarina Isabel Yrastorza, an OB Gynecologist joined the discussion and shared approaches on how to address post partum depression in mothers.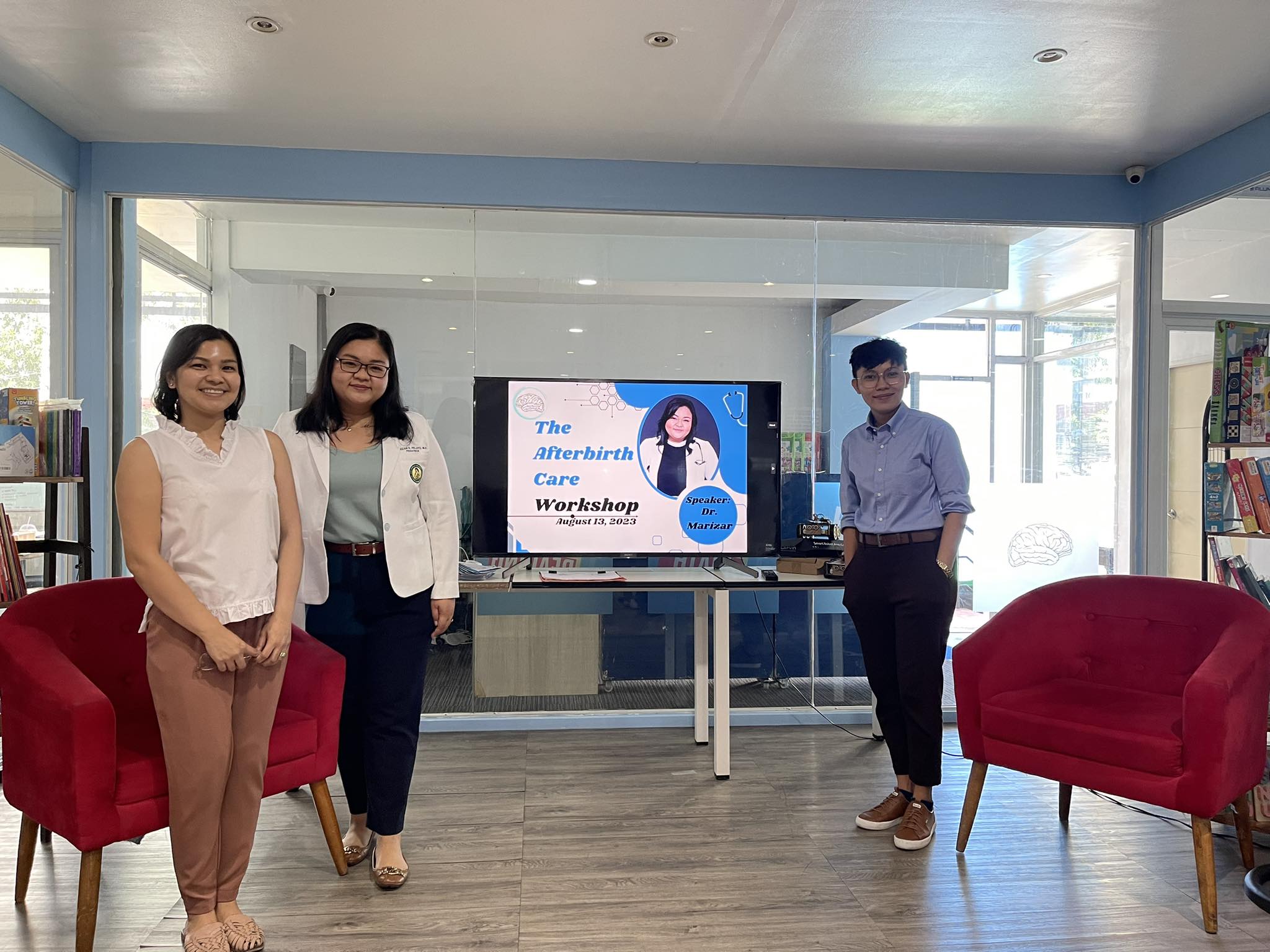 Dr. Ma. Czarina Isabel P. Yrastorza, Dra. Marizar Pelayo and Teacher Sharabethrey Caballero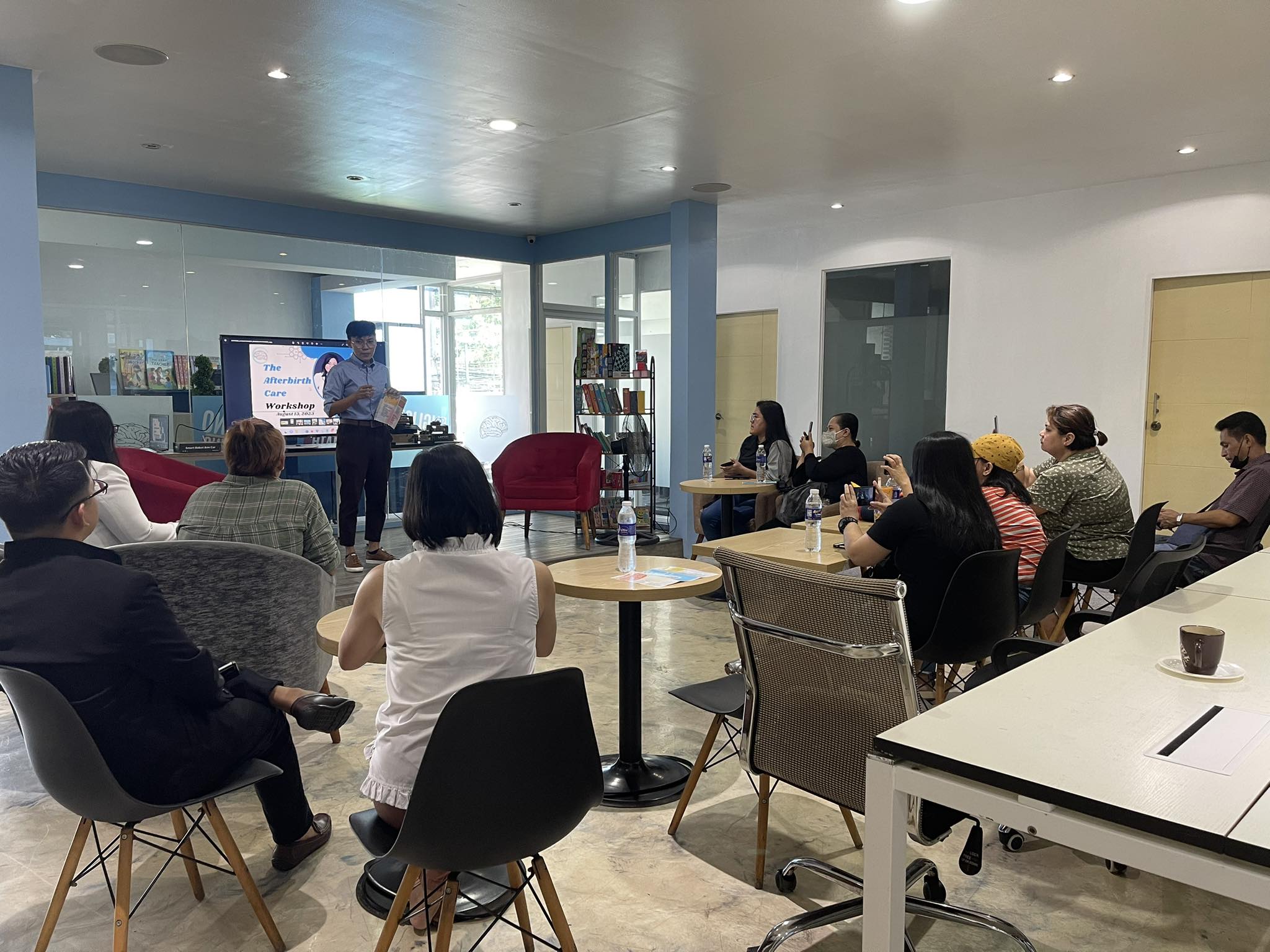 Teacher Shara with the AfterBirth Care Workshop Mommy attendees
Make Mathematics Easy with Singapore Math
The day would not be complete without Teacher Shara walking us through the wonders of  Singapore Math. Singapore Math is one of the enrichment programs they offer for kids 5 to 15 years old. In Singapore Math, students are introduced to problem-solving concepts based on C.P.A., Concrete, Pictorial, and Abstract representation.
Immersing yourself in one of her sessions is like discovering the fun side of cracking Math problems!  🙂
The Power of Personalized Learning 
"At EnrichMe Tutorial Center, we firmly believe that personalized learning is the key to successful education. Our small class sizes and passionate educators ensure that each student receives individualized attention, enabling them to flourish academically and personally. Parents' trust in us is a testament to our commitment to going beyond traditional teaching methods." Caballero said.
Building a Community of Believers and Celebrating Milestones Together
In just a short span, EnrichMe Tutorial Center has become not only an educational institution but also a community of believers in the transformative power of education.  Positive word-of-mouth, enthusiastic referrals, and the heartfelt appreciation they  received from parents highlighted their success in creating a supportive and nurturing environment.
The journey of EnrichMe Tutorial Center has been marked by milestones that reflect the collective effort of students, parents, and educators. "We take pride in celebrating the successes of our students, whether it's a newfound love for learning, improved grades, or a boost in confidence. These achievements motivate us to continue our mission of providing exceptional education." she added.
A Bright Future Ahead
EnrichMe Tutorial Center continues to make a mark in the education sector. They remain committed to fostering an environment where students can excel academically and personally. "And we are excited to welcome more students and parents into our community, sharing in our vision of holistic growth and empowered learning." Teacher Shara concluded.
Join the EnrichMe Journey
EnrichMe Tutorial Center invites students, parents, and all education enthusiasts to be a part of our story. Discover the joy of learning, the power of personalized education, and the promise of a brighter future. With EnrichMe Tutorial Center, the possibilities are limitless.
EnrichMe Tutorial Center offers the following programs:
Toddlers Camp: A play-based learning program which provide opportunities for kids ages 1-3 to learn and have fun through discovering and imagining
Little Explorer: An introductory program for kids ages 3-5 years old, that promotes social readiness while developing fundamental learning skills.
Enrichment: Enhance and advance programs for kids ages 5-15 years old focusing on Singapore Math, Regular Math, English, Science and Filipino.
Jr. Robotics & Roblox Game Design: A program teaching the kids the principles of engineering, programming and problem-solving through hands-on robotic experience.
They also offer Occupational Therapy for children with special needs.
For enrollment, program details, and inquiries, please visit https://www.facebook.com/EnrichMeTutorialCenter or email enrichmetutorialcenter@gmail.com.
——————————————
About EnrichMe Tutorial Center
EnrichMe Tutorial Center is a budding educational institution that has swiftly earned a reputation for its commitment to personalized learning, holistic development, and exceptional education. Guided by a vision of nurturing lifelong learners, EnrichMe Tutorial Center aims to empower students with the skills and knowledge to thrive in a dynamic world.