In celebration of the Philippines' 125th Independence Day, Ortigas Malls will be hosting a series of activities at Greenhills Mall in San Juan City, Estancia and Tiendesitas in Pasig City on June 12.
Independence Day is an occasion where Filipinos honor our national heroes and the sacrifices they made to fight for the country's freedom. It's also a celebration of culture and heritage, which are usually underlined with lively parades, cultural activities, and many others to show one's love for the country.
This year, Filipinos can spend their Independence Day at Ortigas Malls' "Colors of Freedom" events at Padilla Pasilio in Greenhills Mall, G/F East Wing of Estancia, and Level 1 Building 1 in Tiendesitas.
All three locations will have a Marching Band Performance from 11 am to 12 noon  to kick off the celebration. The PNP Band will specifically be performing at Greenhills.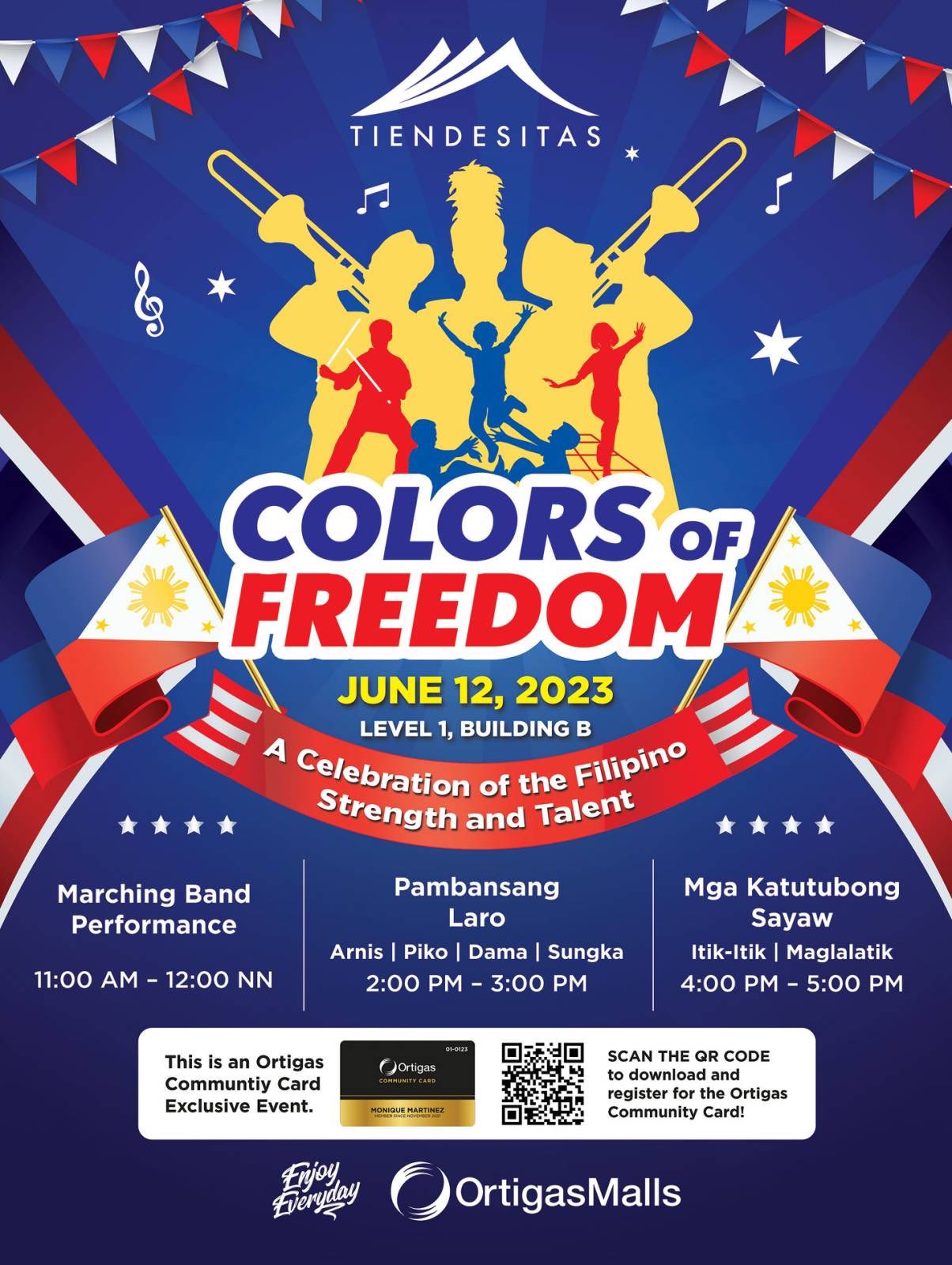 For the kids and kids-at-heart, there will be Pambansang Laro, which will feature arnis, piko, dama, and sungka. Visitors can catch this fun activity from 2pm to 3pm.
Lastly, visitors will be able to witness beautiful performances of traditional Filipino dances in Mga Katutubong Sayaw from 4pm to 5pm. Performers will be dancing Itik-itik and Maglalatik.
"Colors of Freedom" is exclusive to Ortigas Malls Community Card holders. Don't miss out on the Independence Day celebration that will make one proud to be Filipino.
Download the Ortigas Mall app to register for the Community Card.