RELX International showcased the success of its initiatives over the past two years and reaffirmed its global commitment to corporate accountability as the leading vape brand across Asia in an exclusive event held recently.
RELX highlighted the achievements of the RELX Pledge, which comprised of a three-pronged global initiative that seeks to protect minors through the Guardian Program, consumers through Golden Shield, and empower economic livelihoods through Green Shoots.
Elgin Seah, RELX Regional Senior Manager for External Affairs shared an insightful overview of RELX as a leading vape brand. "We don't just want to sell; we also want to ensure that we give back to the community by supporting them through our initiatives." said Seah.
Dr. Colin Mendelsohn, the Founding Chairman of the Australian Tobacco Harm Reduction Association said: "There's a lot of misinformation about vaping in the media, but when it is compared to tobacco smoke, smokers are exposed to over 7,000 toxic chemicals in tobacco smoke from burning of tobacco, and they're generally in large doses. When smokers switch to vaping, they're exposed to about 100 chemicals, which is in itself a huge difference. It's not risk free, but it's much safer." Dr. Mendelsohn highlighted the efficacy of vaping as a viable alternative in his thought-provoking presentation before media participants from the Philippines, Indonesia, and Malaysia who gained valuable insights into key topics of the vaping industry.
On the RELX Guardian Program, Gerard Sanchez, Head of Marketing, discussed RELX's internal marketing guidelines and how they adhere with policies to market their products responsibly. Sanchez emphasized their unwavering commitment that RELX products are not sold to youth and non-smokers. "We have to ensure, in every way and in every manner, that we actively prevent the use of our product by non-smokers, minors, and non-vapers," said Sanchez.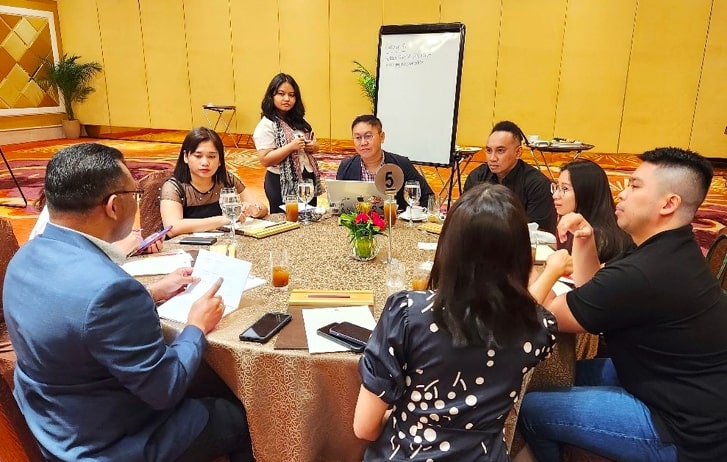 Noting that the success of the brand has inadvertently sparked a rise in counterfeits, Atty. Patrick Drilon, RELX Head of External Affairs, said that the company invests heavily in anti-counterfeiting measures such as a unique QR code for users to verify their products' authenticity as part of their Anti Illicit Trade policy, the Golden Shield program.
Philippine E-Cigarette Industry Association President, Mr. Joey Dulay, underscored the progressive Philippine Vape Law or RA 11900 and its positive impacts on the ASEAN region, notably the significance of well-balanced regulations that prioritize public health while acknowledging the potential of e-cigarettes for harm reduction. "We support the Vape Law because it provides a comprehensive regulation that will protect consumers and promote responsible trade ensuring minors and non-smokers are protected," said Dulay.
RELX is committed to its goal of championing entrepreneurship and empowering small businesses through its Green Shoots initiative. Working with its business partners, RELX runs a franchisee program that provides extensive operational training and financial support to those keen to start their own business with RELX. While doing so, it has supported over a hundred entrepreneurs and their families. "With the continuous changes in the vape industry together with the new innovations, we will help provide more training to our RELX Store owners to help them keep up with what is happening with the industry," said Keith Sta Ana, Head of RELX Stores in the Philippines.
Successful RELX partner and SPED teacher, Denise Syyap Pangilinan, who owns multiple RELX stores in Central Luzon and NCR shared her inspiring journey with the brand. "RELX is actually a brand that is easy to sell, I'm not the type of person that has many friends, but through RELX, I met a lot of people and mentors that helps me to grow my business," said Pangilinan.
According to Pangilinan, her innovative approach to reinventing the traditional RELX Store into the world's first 24/7 Drive-Thru RELX store has not only resulted in increased sales but also level-up the customer shopping experience. The positive outcome is a testament to her dedication and efforts in keeping the RELX Store at the forefront of the industry.
For more information on the RELX Pledge, please visit: www.relxnow.com/pages/pledge.
ABOUT RELX INTERNATIONAL:
RELX International is a multinational electronic cigarette company that markets and sells RELX products, Asia's leading vape brand. RELX products are designed at a cutting-edge research and development center and produced in the world's largest e-cigarette manufacturing facility. RELX remains a trusted brand for adult smokers and vapers worldwide.