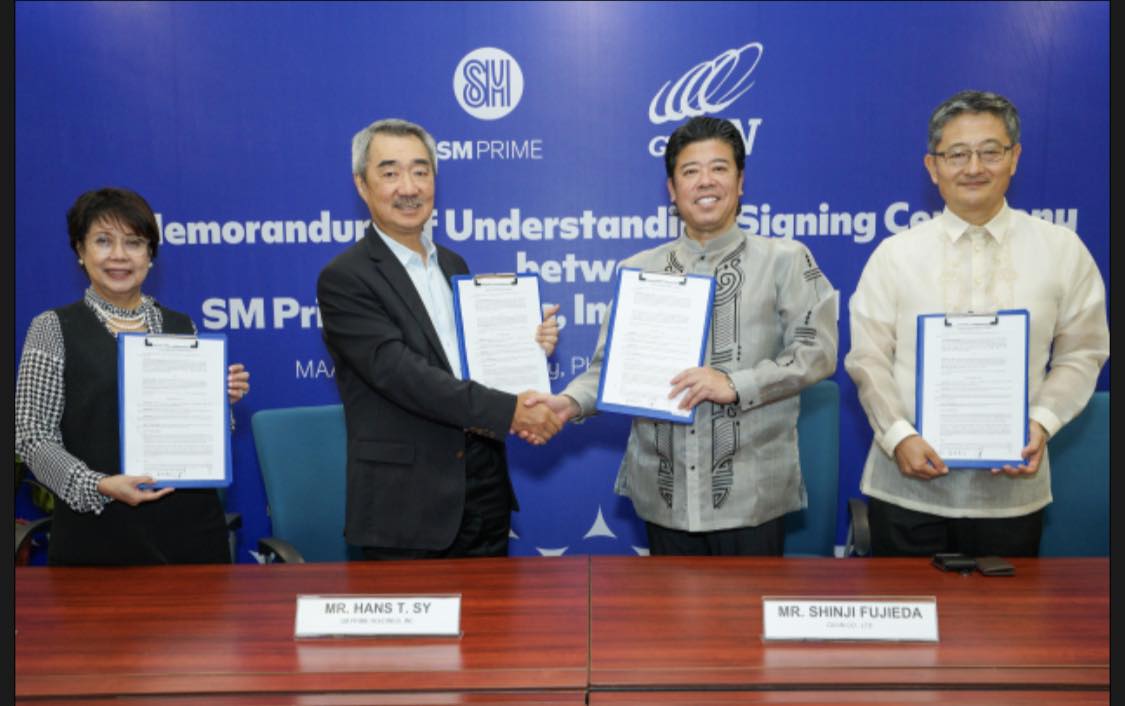 Leading real estate developer in Southeast Asia, SM Prime Holdings, Inc. (SM Prime) recently signed a memorandum of understanding with Japan's GUUN Co. Ltd. to explore a potential partnership to implement waste management solutions by recycling waste paper and plastics as an alternative source of energy called 'fluff fuel'.
Fluff Fuels are one type of RDF (Refuse Derived Fuel) which are produced from shredded and compressed plastics, papers, and fibers. These are used as fuels in cement manufacturing, paper mill companies, or power companies in Japan.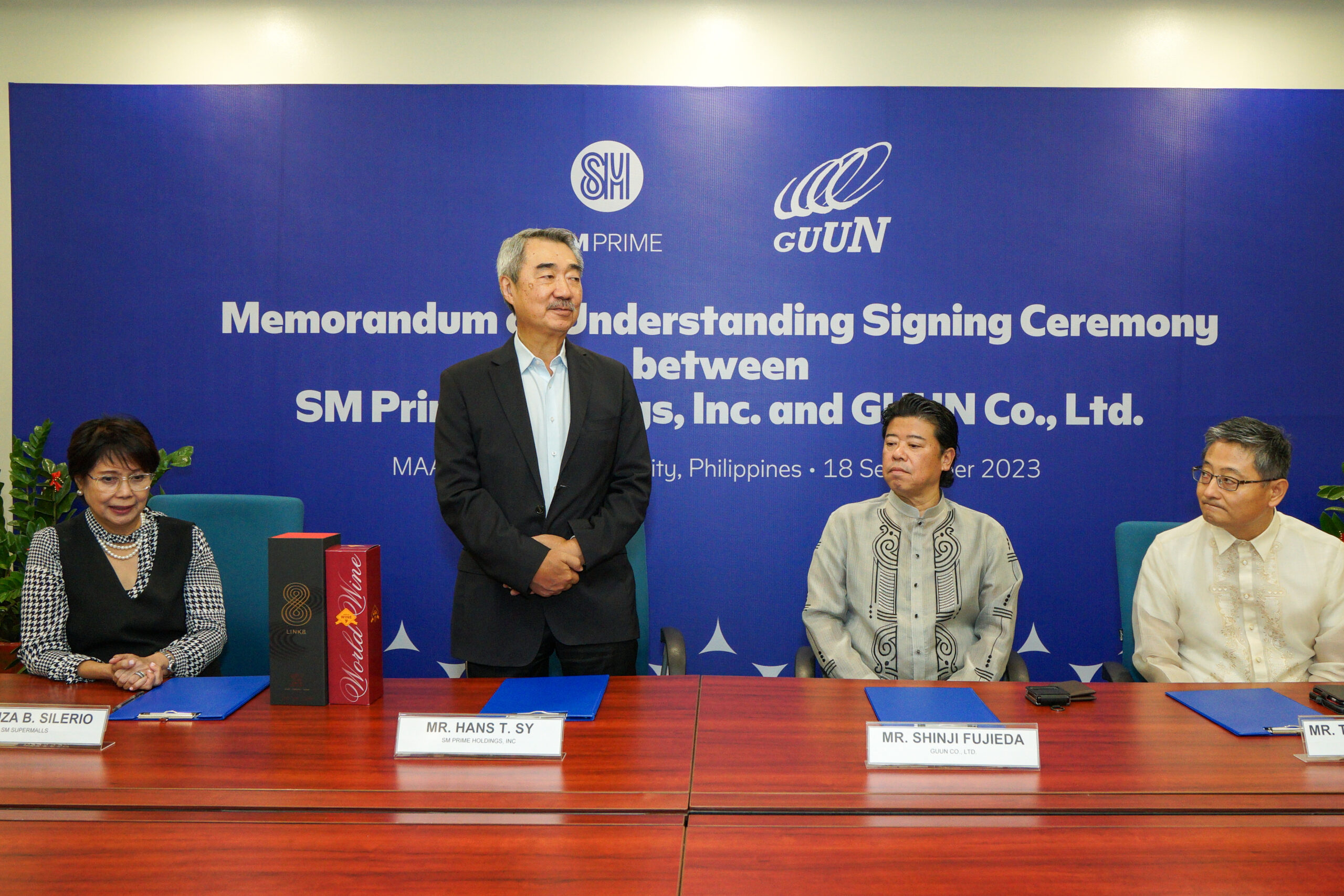 SM Prime Chairman of the Executive Committee Hans T. Sy is positive that a partnership with GUUN will contribute to the waste reduction goals of the country. "Today, Japan's waste management and recycling technology is among the most advanced in the world," he said. "There is no better partner for SM because we do not just talk about being big, we make sure we do it; we do not talk about being environment friendly but we do take bold steps to save the environment. I am looking forward to growing with GUUN as among leaders in solving environmental issues in the Philippines."
GUUN Co., Ltd., founded in March 2001 and headquartered in Yokohama City, Japan, piloted the production of fluff fuel from plastic waste in Inayawan, Cebu in 2014 and recently inaugurated its P200-million, 2,400-square meter waste recycling plant in Tayud, Consolacion, Cebu.
Since then, Japan's Ministry of the Environment has adopted GUUN's waste-to-fuel technology as a model for advanced low-carbon technology innovation for further deployment in developing countries.
"This will be a milestone partnership for us," GUNN Chief Executive Officer Shinji Fujieda said after the signing ceremony. "I understand very much how important waste management is for SM and for the Philippines and we look forward to more projects we can do with the properties of SM Prime."
SM Prime's initiatives for waste management include waste reduction and effective waste collection and segregation. Over the years, it has implemented programs such as Trash to Cash, Plastic Waste Collection, and E-Waste Collection that have contributed to reducing the total solid waste generation across its real estate portfolio.
Through its pioneering Trash to Cash recycling market, SM Prime has collected and recycled 1.4M kg of plastics, paper, metals, and others in 2022. "We have saved 16,766 trees from the 986,222 kg of paper recycled," SM Prime disclosed in its 2022 Integrated Report to shareholders.
Meanwhile, SM's Plastic Waste Collection program, a partnership with the Plastic Credit Exchange that was launched in February 2021, has accumulated 42,541kg of plastic waste from 14 mall sites. Also present in all its 83 SM Supermalls is the E-Waste Collection program for the responsible disposal of WEEE (Waste from Electrical and Electronic Equipment). This drive has helped process close to 7,000 kilograms of e-waste. (ENDS)
——————
About SM Prime
SM Prime Holdings, Inc.​ (SMPH) is one of the largest integrated property developers in Southeast Asia that offers innovative and sustainable lifestyle cities with the development of malls, residences, offices, hotels and convention centers. It is also the largest, in terms of asset, in the Philippines.
SM Prime Holdings, Inc. was incorporated in the Philippines in 1994. They started as a mall developer and operator and grew to be the biggest retail shopping center developer and operator in the Philippines. Currently, it has 83 malls in and outside Metro Manila and 7 shopping malls in China, totaling 10.5 million square meters of Gross Floor Area (GFA). In the Philippines, they have a total of 19,562 tenants and 1,856 tenants in China.
SM Prime goes beyond mall development and management through its units and subsidiaries. SM Development Corporation (SMDC) is the residential business component that sells affordable condominium units. SM Prime's commercial business units, the Commercial Properties Group (CPG) is engaged in the development and leasing of office buildings in Metro Manila. Its Hotels and Convention Centers business unit develops and manages various hotel and convention centers across the country.